KALLI SMITH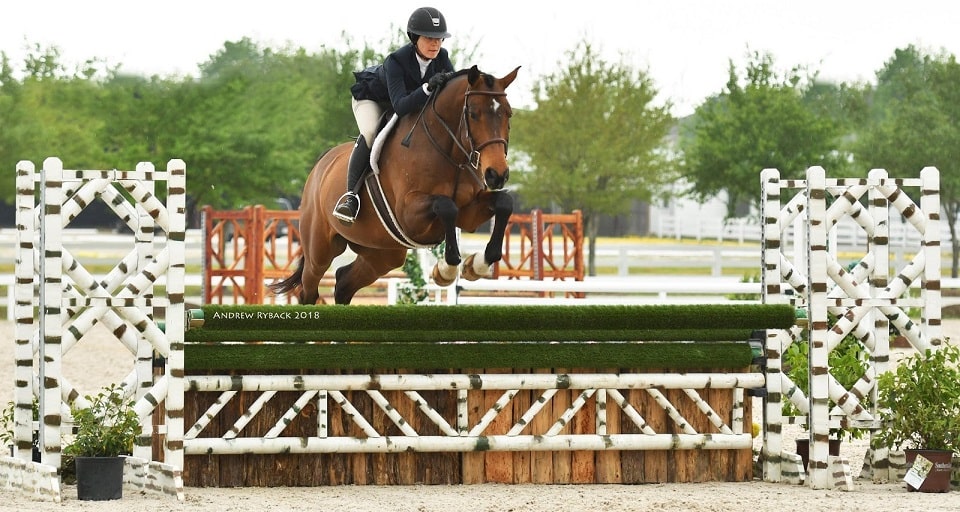 Kalli grew up riding horses in San Antonio, Texas, attending her first horse show at the young age of 8. With guidance from various experienced and knowledgeable trainers, including Johnny and Claudia Conn of Twisted Oak Farm, her passion for horses and the hunter/jumper sport inspired her to work through the levels from the Pony Hunters through the Junior Jumpers at a young age.
Upon graduating high school, she attended Texas A&M University and then she pursued a law degree at the University of Texas. All the while, she continued to ride. As a college student on a budget, she inherited different project horses and studied under dressage trainer Michelle Voorhees. At the University of Texas, Kalli rode under Glenn and Phoebe Johnson of Switch Willo Stables before moving to California and working with hunter trainer Tracy Burroughs and jumper trainer Mike Neilson.
In 2005, Kalli began working with a small group of horses independently and not long after that, accepted the opportunity to become the head trainer at Lone Star Stables in West Austin. From 2006-present, Kalli has taken all levels of riders to local and rated shows alike with excellent results. On the State and Regional level, her riders and horses have earned year-end championships in Pony Hunter, Junior Hunter, Children's Hunter, Adult Hunter, Children's and Junior Jumper, and Pony, Children's and Junior Equitation. Multiple horses and ponies developed in Monarch's training program have qualified for Pony and Junior Hunter Finals. With an eye for detail and a passion for equitation, Kalli has developed riders who qualify for Junior Equitation regional and finals  competitions and several of her graduates have gone on to compete on NCEA University teams. In the last six years, one of Kalli's riders has been awarded Champion or Reserve in the Junior Equitation Division in Zone 7 and four years in a row, Kalli's riders have qualified for Junior Equitation regional and finals competitions. Kalli seeks to provide detail-oriented training and instruction to horses and riders with a wholistic approach to developing both athletes physically and mentally.