MADI HOLLEVOET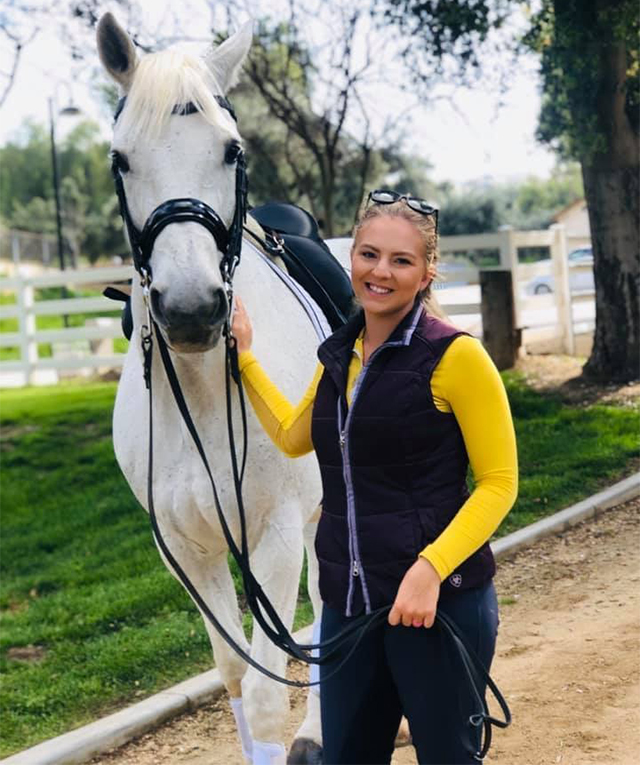 Madi Hollevoet grew up in the Texas hill country spending most of her time on a ranch. Surrounded by farm animals, cows, dogs, and cats, her true passion was horses.
Madi started learning the basics of English riding and barn etiquette in 2012. She attended local shows and competed in both Western and English disciplines, earning the daily champion in 2015 for the crossover of both disciplines.
Madi began her equine career as a working student under Monarch Stable's Kalli Smith Drosos, where she began teaching lessons in Austin, Texas. Her journey then took her to Las Vegas at Hunter's Edge Farms where she thrived as an assistant trainer and learned barn management under Denise Finch. Here she gained knowledge on the methods of Buck Brannaman under Carlton Brooks and frequently rode with FEI dressage rider Kim McGrath and eventer trainer Maralee Paul.
Madi emphasizes the importance of groundwork and flatwork for horses and riders. Madi's core principle is that good horsemanship is the key to a winning partnership between horse and rider.
Madi is a Certified Veterinary Assistant under the Texas Veterinary Association, and CPR & First Aid Certified under the American Heart Association.