JESSICA MARINA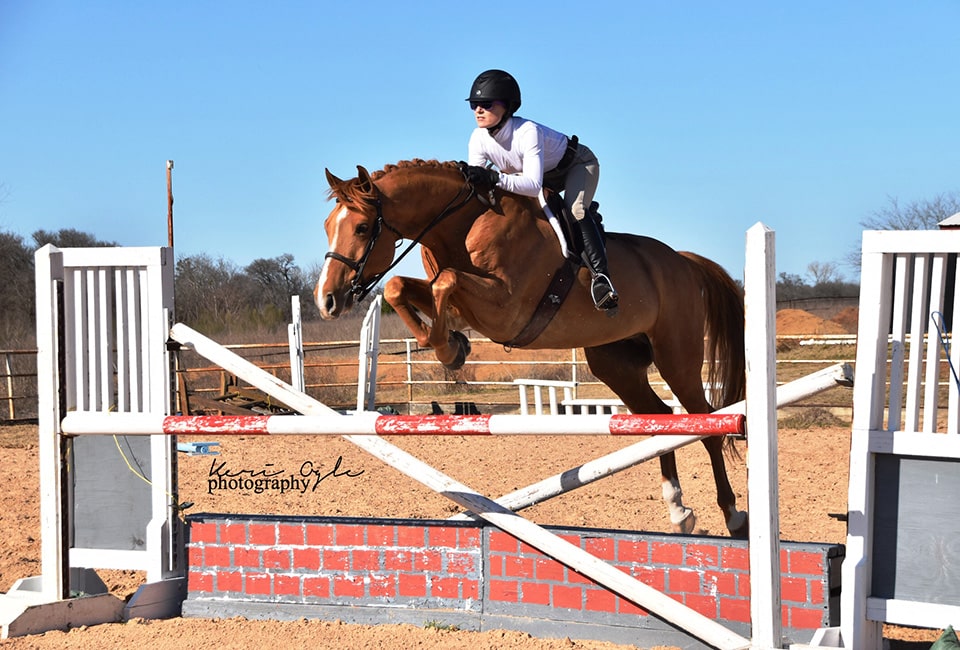 Jessica Marina, Instructor, Lesson Director, Barn Manager
Jessica has dedicated her professional career to sharing her respect and passion for horses and the sport. Jessica enjoys working with children and adults of all levels, and is adamant about enabling the horse and rider pair to reach their equestrian goals.
Jessica grew up riding horses and ponies outside of Boston, Massachusetts and started competing in primary school, along with her education in horsemanship. She has had the privilege of riding with and learning from notable instructors and trainers from multiple disciplines including, but not limited to Daniel Bedoya, Beverly Monroe, Carsten Myer, Deb Rosen, Jill Weinstein, Gail Harington, and Dottie Morkis.
She received a full tuition scholarship to the prestigious Hamilton College and co-founded the Hamilton College Equestrian Team, in which she competed successfully in the top divisions.
Jessica has extensive experience competing and training in multiple disciplines (equitation, hunters, jumpers, dressage and eventing) throughout the country, but focuses on equitation, hunters and jumpers with an emphasis on lateral work, correct and effective position to develop both horse and rider of all levels, and connection between horse and rider. She has significant experience and a gift for starting and developing young horses, along with what many might call "difficult" or "problem" horses that many might overlook.
Jessica has continued to ride, teach, train young horses, and compete throughout her adult life, combining her equestrian pursuits with a professional career in Development, working for one of the most significant international NGOs, and also serving on the Board of Directors of HorseLink, a nonprofit that provides sanctuary and renewed purpose to retired competition horses and a place of healing and growth for people.
With over 25 years of experience around horses and a decade in the private and not-for-profit sectors, Jessica is the utmost professional and is eager to share her equestrian and professional skills as the newest member of the Monarch team. Her attention to detail, deep understanding of horsemanship and stable management, and interpersonal skills help ensure that Monarch can provide the best care and stewardship to our riders and their equine partners.